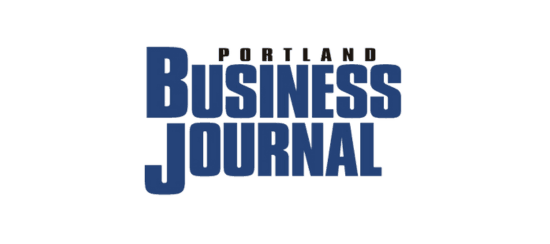 The Pitch: Trackxi wants to be the software real estate agents have been searching for
For Vijay Gopalswamy, real estate started out as a side gig in the mid-2000s. He already had a successful career as an engineer and manager at Daimler Truck North America.
But when he bought his first house, he knew nothing about the process — and this was before the time of Zillow and Redfin. So, he learned it.
Which led him to be the friend other people turned to when they needed help or advice on making their home buying decisions. By 2009 he had made this advice official and got a real estate license. He continued real estate as a side gig until he retired from his day job in 2020. He was all-in on real estate.
With his real estate business booming — in 2021 he had 30 new transactions going at a time — he was looking for software to better track all the moving pieces. The existing relationship management tools were built for bigger firms, or software was specific for one piece of the puzzle and one player in the overall transaction.A breaking point came when he missed removing staging furniture from a home that was being turned over to the new owners in mere hours.
"I had to do a quick move-out. I was not very happy. We are just humans and we can't track every single thing that can happen with every single listing," he said.
Gopalswamy decided to build the tool he wanted. He talked to other agents and brokers and hired a development company to build what was needed.
The product is called Trackxi and it is available to customers. In the last couple of months the company has brought on 900 paid users. A big boost came when More Realty signed on for its 850 agents.
The technology/product: A transaction management platform designed for real estate agents and related services. Trackxi helps these busy professionals track tasks and offers visibility across the process of a sale for buyers, sellers, agents, lenders and title companies. It also has tools for agents to develop new business.
How it makes money: The company has different subscription levels.
Size of market: There are 1.5 million real estate agents in the U.S. who could use this tool. Plus, there are opportunities to expand into other verticals.
Competition: There are other customer relationship management software products or compliance management products, but they are not designed for the needs of Realtors or title companies and their daily activities.
Competitive advantage: Trackxi has created intellectual property around the product and has a patent pending. It is purpose-built and has automation features.
Business it could disrupt: Trackxi replaces old tracking systems that people have cobbled together from spreadsheets and other existing real estate software. It replaces what are typically manual systems that are difficult to scale.
Managers and their background: Vijay Gopalswamy is a Realtor and has a team with more than 14 years' experience as a top producer in the Portland area. He also has experience as a mortgage broker as well as within technology and startups.
Capital raised: founder-funded so far.
Capital sought: Gopalswamy is considering seeking funding in the next two to three months.
Ideal exit: Trackxi is being built to be a sustainable and profitable business in the long term.
Company: Trackxi Inc.
Founded: 2022
CEO: Vijay Gopalswamy
Web: Trackxi.com